2019 Rocky Mountain Home Care, Home Health and Hospice Conference
May 15 – 17, 2019 | Park Hyatt Beaver Creek
Wednesday, May 15 – Pre-Conference Sessions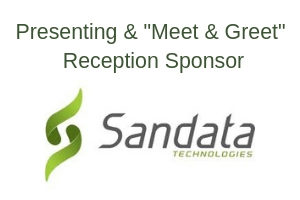 Thursday & Friday, May 16 & 17 – Conference
HOME CARE & HOME HEALTH PROVIDERS: REGISTER HERE
HOSPICE & PALLIATIVE CARE PROVIDERS: REGISTER HERE
CLICK HERE FOR SPONSOR/EXHIBITOR INFORMATION
QUESTIONS? Send us an email or call 303-848-2521.
This annual event offers continuing education, practice information, and networking for HCAC and HPCAR members and other Home Care, Home Health and Hospice professionals in Colorado and the Rocky Mountain region. Education sessions are designed to be applicable to all sectors and levels of the profession and will provide the latest techniques and trends as well as basic skills.
Online registration closes on Wednesday, May 8, 2019.
Note: Limited onsite registrations will be available at an additional $30. You must be a current member of HCAC or HPCAR to receive the member rates. If you are not a member and would like to join, or need to renew your membership, please click here for HCAC and here for HPCAR.
RATES (on-site registrations increase by $30)
Member
Member Add'l Registrant
Non-Member
 Non-Member Add'l Registrant
Pre-Conference (Wednesday 1 p.m. – 5 p.m.)
Early Bird (valid until March 18)*:
$154
$144
$229
$219
Regular (March 19-April 29):
$174
$164
$249
$239
Late (April 30-May 8):
$194
$184
$269
$259
Full Conference (Thursday and Friday)
Early Bird: (valid until March 18)*:
$384
$364
$639
$619
Regular (March 19-April 29):
$424
$404
$679
$659
Late (April 30-May 8):
$444
$424
$699
$679
Thursday only
Early Bird (valid until March 18)*:
$299
$279
$469
$449
Regular (March 19-April 29):
$319
$299
$489
$469
Late (April 30-May 8):
$339
$319
$509
$489
SPECIAL RATE! THURSDAY ONLY Send 3 or more employees for $220 each (members only). This special rate expires on March 18. Please contact the office to take advantage of this rate.
*If you register at the Early Bird rate(s) and choose to pay by invoice, your invoice MUST be paid within 30 days, or your fees will be adjusted to the higher, Regular rate(s).
CONTINUING EDUCATION: Attendees can receive up to 12 hours for the full conference and up to 4 additional hours for attending the pre-conference towards their state licensing requirement.
CONFERENCE CANCELLATION POLICY
All cancellations and requests for refunds must be submitted in writing to HCAC or HPCAR. Refund requests received by Monday, April 15 will receive a full refund minus a $25 administrative fee. Refunds received from April 16 through May 8 will receive a 50% refund minus a $25 administrative fee. There are no refunds after May 8 or for no-shows. Refunds will be processed 30 days after the event. Substitutions are encouraged.
By attending this conference, permission and license is given to publish, reproduce, tape, print, distribute, and/or otherwise use my name and any still or moving photographic image, likeness or sound recordings.
SPONSORS / EXHIBITORS
Many opportunities exist for you to connect with the attendees through sponsorship and/or exhibiting. Act now to secure your sponsorship or exhibit. Don't miss the opportunity to showcase your company's products and services before this select group of attendees.
Click here for sponsor/exhibitor information.
HOME CARE & HOME HEALTH PROVIDERS:REGISTER HERE
HOSPICE & PALLIATIVE CARE PROVIDERS: REGISTER HERE